With a strong nimble operating structure, composed by highly specialized technicians, all with proven expertise and skills, Sirpel is able to offer services on assistante, repairand assembly  for different types of products. Our main operating fields are: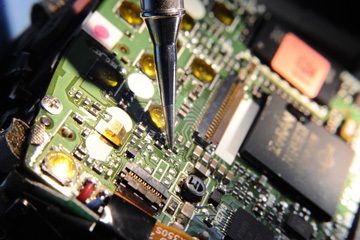 repair and test electronic boards
repair and test LCD panel
overhauling electronic equipment and office products
Technical service on electronic and

electromechanical

devices: Numeric Control, Dispenser, Automatic distributor, Atm, Ticketing
electronic and

electromechanical

 assemblies with dedicated test

electrical wiring

data recovery
System integrator ad software hardware engineering with customer collaboration and keeping project confidentiality. 
Inside laboratory is been installed a cleanroom that allows dedicated activities on modules that require high purity on air.